We organize various activities during the year for our students, sometimes extended to a broader public.
Once each month, we gather all together for our Journal Club (which usually is organized on Saturday). There we present our last results in our research and discuss recent literature on animal cognition. Sometimes in this occasion invited professor come to present their research line.
After each journal club we generally have lunch together and take part in some cultural and/or ludic, like visits to museums, parks, fairs etc.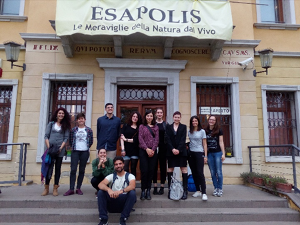 Every year, the students of the "Animal Cognition" course are invited to visit our laboratory at "Esapolis" museum. We are always happy to share our passion with who is interested!