2022   
October
Do you want to know what happens in the brain functional connectivity in epilepsy? Have a look on our last paper!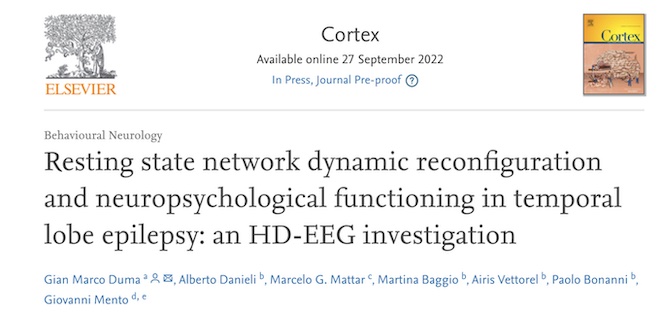 August

Do you want to know whether your infant can anticipate your face? Find out our paper published in Nature!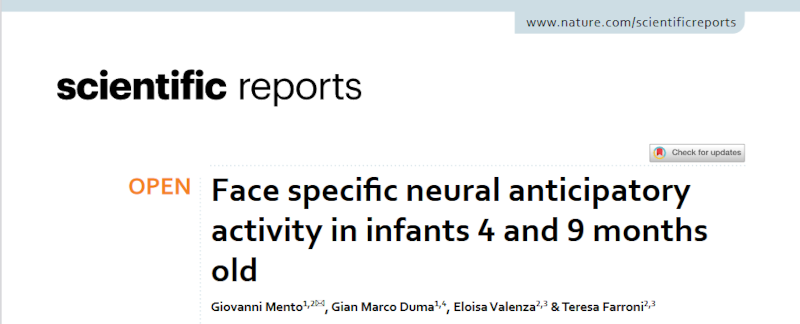 Il Gazzettino, edizione Padova, 3/8/2022 "Lo studio: i bambini prevedono il futuro a seconda dei suoni", autore: Luisa Morbiato
2019    

The gender of the brain    "Genere e cervello: perché non e solo una questione biologica", Interviewed by the magazine "Il Bo Live", 2019, link: http://ilbolive.unipd.it/it/news/genere-cervello-perche-non-solo-questione

2018    

Do my words count in building race perception in my child? Find it out in our paper published in Nature!